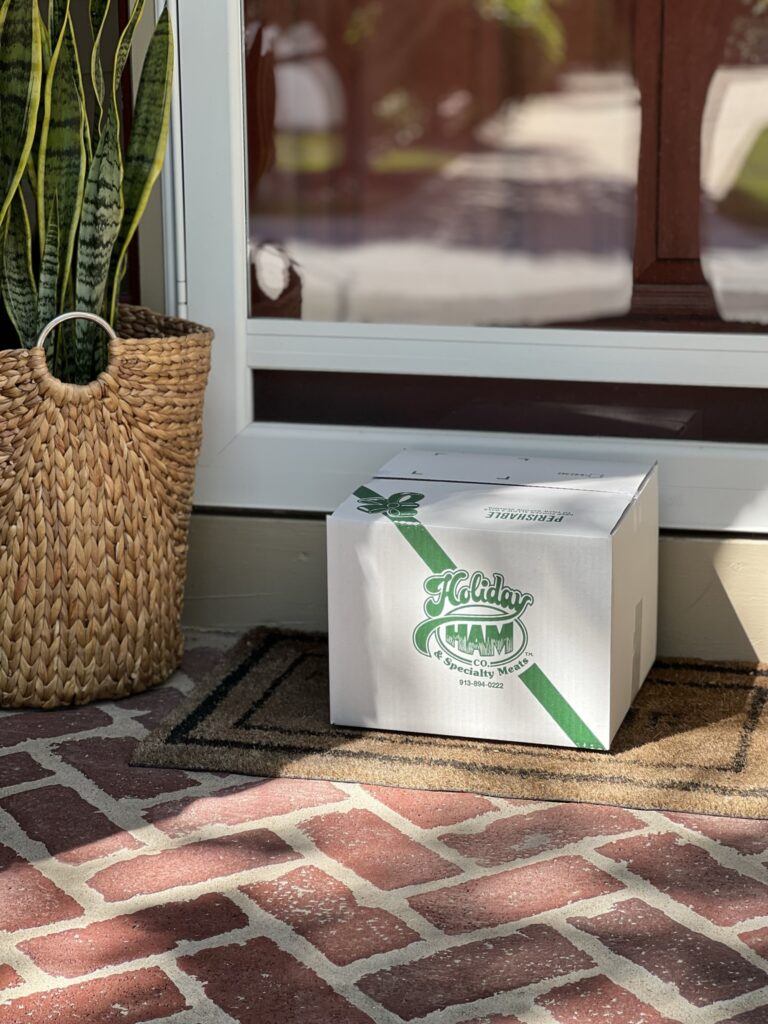 Place Your Corporate Gifts Order Today!
Considering Holiday Ham for your clients, employees or business associates? A gift from Holiday Ham is certainly one that won't go unused! A Holiday Ham contains less salt than other gourmet hams, so you can have that home-sweet taste and feel good about it tomorrow! 
Your package arrives gift wrapped with your greeting on the label. Holiday Ham offers many products in addition to our delicious hams. You might want to consider our juicy, smoked turkeys. Sliced and honey-glazed smoked turkey breasts, smoked Alaskan sockeye salmon, or any one of our classic combinations. We appreciate your giving us a chance to earn your business and we look forward to serving you.
TERMS OF SERVICE: 
Thanksgiving gift orders must be finalized by November 1.  Christmas gift orders must be finalized by November 18. If you have changes (subtractions or additions to your order) before the cutoff date, please call 913-894-0222 for adjustments.
All accounts will be invoiced through our billing system after your order has shipped.   You will receive an invoice via email to the address submitted in the form below.  We will accept payment by card, check or cash. 
TO PLACE AN ORDER: 
Create an account or login below to place your order today. We are pleased to offer our three most popular items to our corporate partners. 
Reference the three corporate gift items below for proper item number and weight choices.  For custom orders, please call 913-894-0222. 
Available Corporate Gift Items: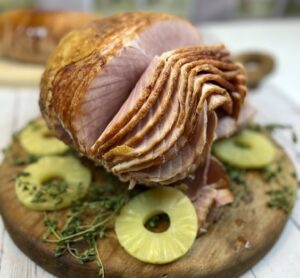 Honey Glazed Half Ham
Item #1007 - 7lb. Half Ham $84.96
Item #1008 - 8lb. Half Ham $89.96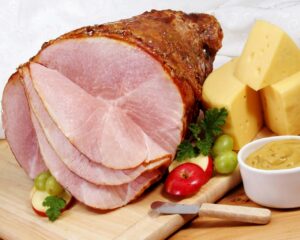 Honey Glazed Half Ham, Baby Swiss Cheese Wheel & Honey Mustard
Item #7SH - 7lb Half Ham $109.96
Item #8SH - 8lb. Half Ham $114.96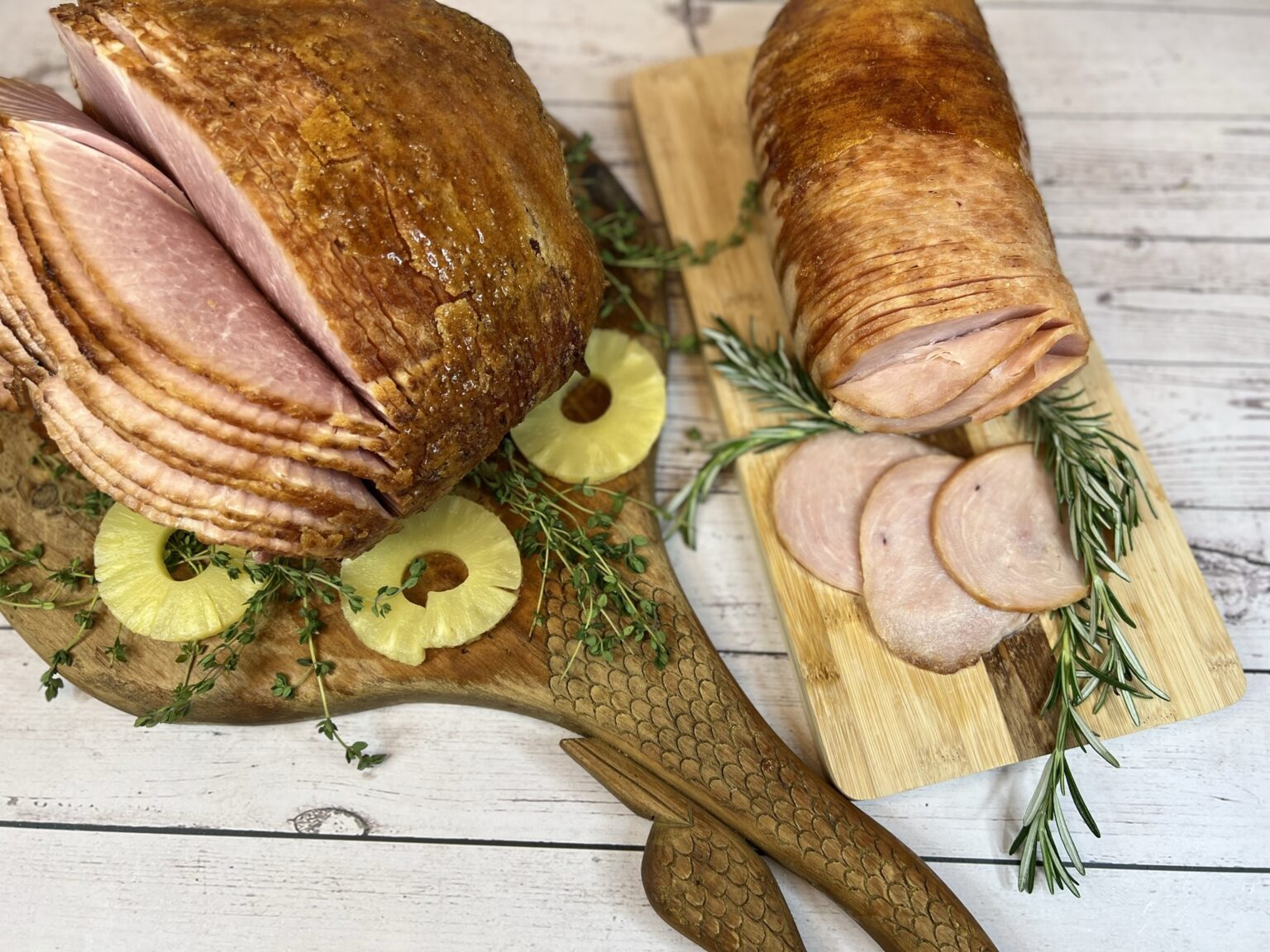 Combo Ham & Turkey
Item #74B - $124.96
Item #84B - $134.96

Corporate Customer Testimonials
"I ordered the ham and turkey breast combo for a Christmas gift to my customers last year and they were such a hit, I have already placed my order for this year. The customer service at Holiday Ham is unmatched. I was able to call and speak directly with Terry, the owner of the company, about my order. I would highly recommend Holiday Ham for customer or employee gifts at the holidays."
"I will absolutely be ordering from Holiday Ham again this year for my Christmas employee gifts. Everybody loved the fact that their ham is noticeably lower in salt. The ordering process was fast and easy. I always like to support small businesses and I am so glad Holiday Ham was recommended to me."